About Ryda Gård
Ryda is an old-fashioned hamlet where the houses were built in a row, as in Astrid Lindgren's Bullerbyn. The farm is situated by the big lake Åsunden with a fabulous view over the lake. High mountains, large forests and meadows around the farm offer great nature adventures.

Activities
Ryda is located in "Kindabygden" (Kinda district) in the south of the Östergötland county. The countryside is famous for its magnificent nature with high mountains and deep valleys. At Ryda farm there are several nature reserves, one adjacent to the farm buildings. Having the grand nature and the water systems of both "Stångån" river and Kinda canal close at hand offers fantastic possibilities of various activities.

Read more about the Kinda district here. http://www.kinda.se/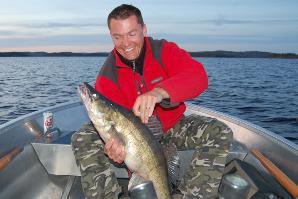 We can offer exciting pike and pike-perch fishing. Åsunden is a clear water lake with an area of nearly 6,000 hectare and a depth of 63 metres. The water is clean and of drinking water quality. The open parts of the lake are relatively nutrient-poor but the bays surrounded by open farm land are relatively nutritious. There are many islands in Åsunden making it like an archipelago with flat rocks and grounds where the pikes like to stand.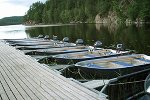 You can rent aluminium boats for 2 - 5 people with 9.9 hp four stroke engines. There are anchors, sea charts and life jackets available. We care about the environment and therefore only use environmental friendly petrol for our boats. You can also rent an echo-sounder and equipment for trolling.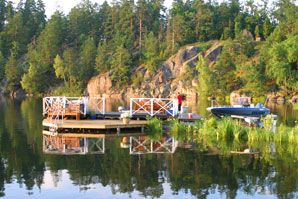 The clear water of Åsunden offer great opportunities for swimming at Ryda or anywhere out by the many islands. At Ryda there is also a sauna by the lake.